Jessica Dudley
Marketing manager
360-869-3154
jessica@columbiariverrealty.com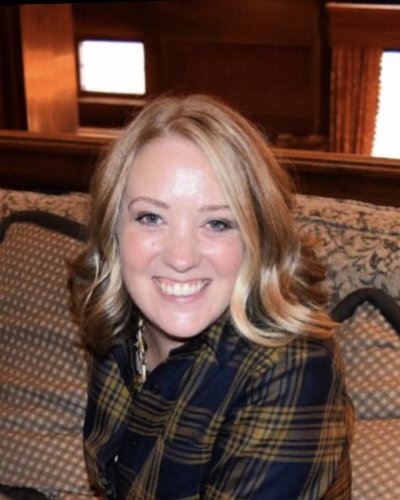 In the third grade, Jessica Dudley fell in love with the idea that her words had the power to connect and inspire others when she received an award for a Choose Your Own Adventure book complete with crayon box turned treasure chest companion piece; that summer, she sold handmade greeting cards to neighbors for 10 cents each.
"My poor neighbors," Jessica laughs. "I think everyone on our block had a drawerful of cards from me that said things like, 'Sorry your dog died,' and 'I hope your broken arm heals soon.' I just wanted to make people feel something."
After graduating from Washougal High School, she enrolled at Portland State University on a golf scholarship. Three years later, she graduated with honors and a degree in communication studies with an emphasis in public relations.
She honed her writing and media relations skills at Oregon Health & Science University and Waggener Edstrom Worldwide—the second largest private public relations firm in the world—and helped global giants like Microsoft, Starbucks, and T-Mobile, land on the front page of top international publications.
While at Waggener Edstrom, she received an industry award for her work on the launch of Microsoft's online personal health record, HealthVault, and managed Microsoft's speaker and sponsorship program where she wrote business correspondence on behalf of high profile executives like Bill Gates and Steve Ballmer.
"I remember the first time Mr. Gates signed his name to something that I wrote- it was pretty cool. I never made it onto his Christmas card list though."
Despite great success in the corporate world, Jessica felt something was missing and moved back to her hometown where she draws on 17 years of experience to help small businesses and groups in SW Washington with their marketing, brand strategy, and writing needs.
"I didn't feel emotionally connected to those large established brands and I wasn't making a difference in a way that was meaningful to me. Now, I get so much joy from helping new businesses identify who they are, how they're different from similar businesses in their marketplace, and why they do what they do- hopefully it's about more than money, and what I refer to as having 'goals with soul.' Then, I figure out how to share their personality and practicality packed message and build relationships in their community- a community that gave me so much growing up."
Columbia River Realty owner, Charline Wright, says Jessica helped brand her business as a forward thinking brokerage with deep local roots, that is staffed by brokers who care about helping the community grow responsibly and who are driven to help clients reach their real estate goals.
"Our phone has been ringing more as a result of Jessica's hard work," says Charline. "Her words have heart and soul, and she's really good at making readers feel something. She asks the right questions, then she connects the dots and makes your vision come alive."
Jessica also helps several local businesses and community groups including Dinner in White on the Columbia and the Downtown Washougal Association. She's written more than 50 professional bios and her writing has appeared in five local publications.
"I really believe that I was put on this earth to use my writing skills to help bring people closer together. If you're trying to figure out what your purpose is, think about what you'd do for free, what people repeatedly ask you for help with, and what you find yourself doing when you should be doing something else. Find your passion and build your life around it."
In her free time, Jessica and her husband, John, can be found remodeling their 1910 bungalow in historic downtown Camas and walking their Labradoodle puppy, Fancy.