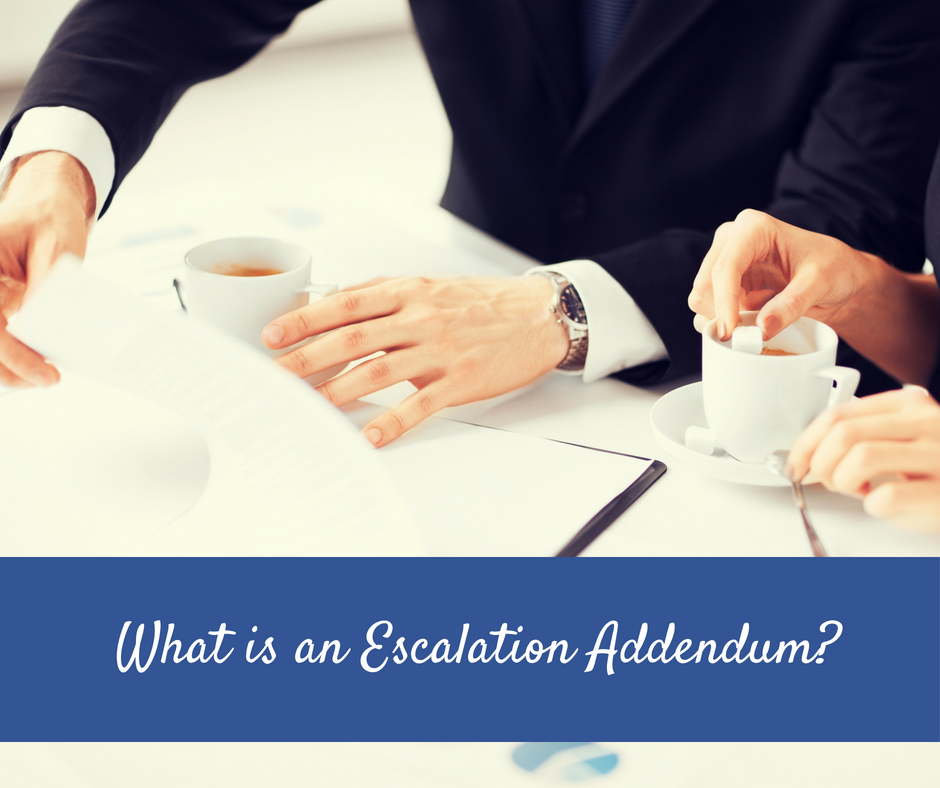 If you're looking for a home in Clark County, then you probably know that there is a shortage of available homes on the market and too many buyers.
This type of market presents many challenges, and one of those challenges is competing with multiple offers.
An experienced broker and lender can help you identify ways to make your offer more competitive, such as a bigger down payment, more earnest money, and a shorter closing time.
Also, there are certain things that you can add to your offer that may help you secure a home. Today, I'd like to talk to you about an Escalation Addendum, also known as Form 35E.
ESCALATION ADDENDUM (FORM 35E)
An Escalation Addendum says that if a seller receives a competing offer for the property prior to accepting your offer, then the purchase price of your offer will increase by a certain amount more than the competing offer up to a maximum price.
For example, you offer $220,000 but are willing to pay up to $240,000. You increase your offer by $1,000 more than a competing offer until you reach your maximum price.
The benefit of including an escalation addendum is that it allows you to be more competitive, but this is what you first need to understand:
You must be willing to pay the highest amount that you list because that's probably the price you're going to end up paying. Do not use the escalation addendum if you're not prepared to pay the maximum price listed.
Be aware that the seller may legally disclose terms of your offer to other buyers
If the seller uses a competing offer to escalate your purchase price, the seller must provide a complete copy of the other offer.
A word of caution when using an escalation clause:
By including an escalation clause, you show the seller that you're an eager buyer who can afford to pay more than the asking price. Even if there is no other offer, this knowledge gives the seller an advantage when negotiating a counter offer.
Please feel free to contact me if you have any questions about the Escalation Addendum or other ways to make your offer standout in a competitive market!