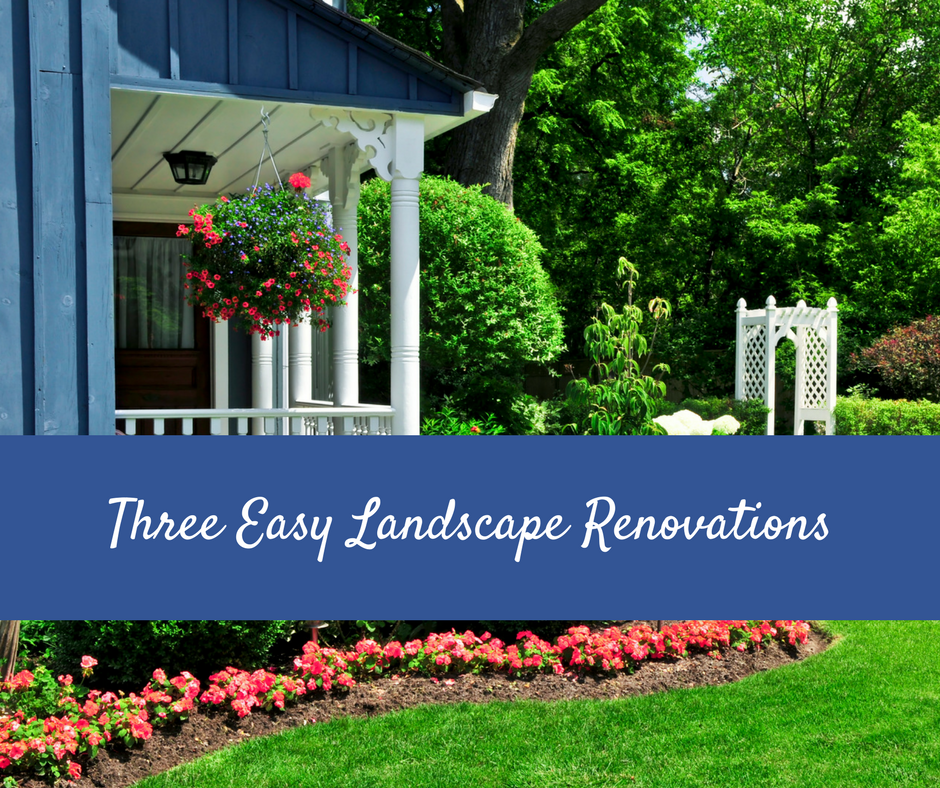 I live on a small farm surrounded by fields, but every year when warm weather approaches and the air begins to smell like hay, I'm reminded to go outside and clean the flower beds and make the most of our outdoor living space.
The average homeowner spends $1,784 to $3,168 per landscaping project and well-maintained grounds can contribute up to ¼ of your home's value. That means landscaping offers a great return on your investment! Today I'm sharing three easy landscape renovations that add value to your home and make it more desirable to potential buyers.
Also, I encourage you to shop at local stores like LJC Feed, Washougal Hardware, Lutz Hardware, and the annual Camas Plant & Garden Fair on May 12, where you'll find high quality plants, trees, baskets, and bedding, and can talk to local experts. Read more about the fair here: http://cwplantfair.org/
BASIC CLEANUP
A neglected yard leaves a buyer with the impression that the inside of your home also hasn't been taken care of and makes it harder to see your property's potential. Freshen up your yard with simple weeding and trimming and liven up your beds by raking mulch or adding bark.
PLANT TREES AND FLOWERS
When I'm showing homes, one of the first features that a potential buyer will comment on are beautiful large trees. Mature landscaping can add a lot of charm and trees appreciate over time.
Perennials are a cost-effective way to add appeal to your yard because they last for years. Pick a variety of flowers with different textures and colors and try to pick flowers that bloom at different times of the year. Remember, most buyers want low maintenance landscaping with native plants
CREATE AN OUTDOOR LIVING AREA
Seventy-five percent of buyers want an outdoor fire pit or fireplace in their yard and a paved living area adds more value and costs about $6 per square foot. I have so many great memories with my family around an outdoor fire on warm summer nights, and adding something like a firepit enhances your property and helps potential buyers see themselves actually living there.