Washougal, WA, sits at the Gateway to the majestic Columbia River Gorge and is only 30 minutes from the hustle of Portland. The friendly small town offers some of the most beautiful natural landscapes and open-air adventures in the world. Come play!
CAPE HORN LOOP HIKE
This 5.9-mile loop hike offers stunning wildflowers in the spring, colorful leaves in autumn, and year-round tumbling waterfalls and panoramic views of the Columbia River Gorge. The lower section of the trail is closed from Feb. 1 to July 15 for nesting peregrine falcons. The trailhead is located off Highway 14 just east of downtown Washougal.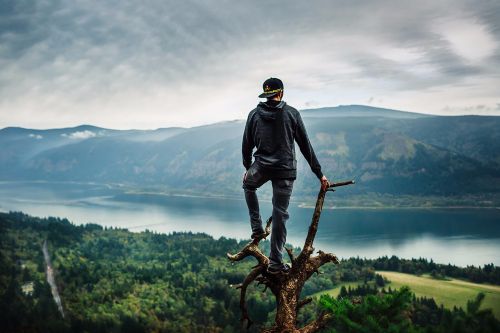 COLUMBIA RIVER DIKE TRAIL
This 3.2-mile trail meanders along the Columbia River from Steamboat Landing to Steigerwald Lake National Wildlife Refuge and offers a beautiful view of Mt. Hood. Walk, bike, ride a horse, or stop at Captain William Clark Park for a dip in the Columbia where famed explorers, Lewis and Clark, camped in 1806. The trail will soon connect with the Washougal Waterfront Park and Trail.

DOUGAN FALLS
Dougan Falls is the largest waterfall in the Washougal area. The 19-foot fall stretches 100-feet across and cascades into a deep blue pool. Families flock to the popular fall for floating and swimming in mid-summer when the chilly river water finally warms up. Dougan is located 16.5 miles from downtown Washougal at the east end of Washougal River Road. Stop for snacks as you pass the Washougal River Mercantile, a quaint family-owned country store.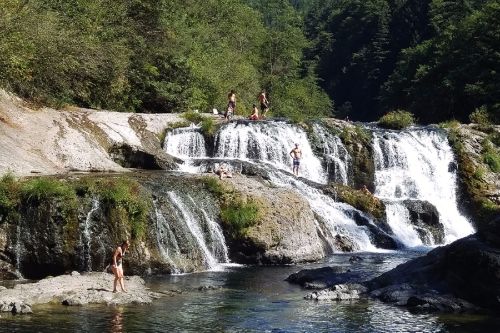 MARINA PARK
Located on the Columbia River at the Port of Camas-Washougal, this clean park offers breathtaking views of Mt. Hood, the Cascade foothills, and Pacific Northwest sunsets. Visitors enjoy a grassy area, a walking path, and a deck overlooking the marina. Public restrooms are available, and the park is handicap accessible. Don't forget to grab a bite to eat at Puffin Café, a floating restaurant with outdoor seating.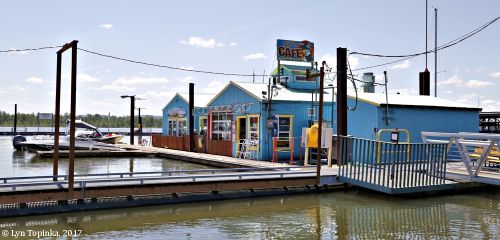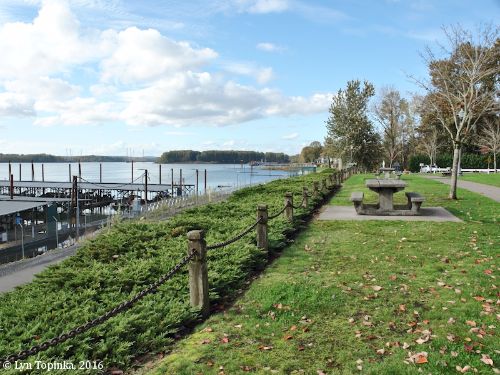 NAKED FALLS
Naked Falls reopened to the public in 2017 after a local man bought the surrounding 131 acres from timber giant, Weyerhaeuser. The relaxing waterway is surrounded by towering trees and offers a waterfall, potholes, and a flat riverbed that's perfect for sunbathing. Primitive camping with access to one mile of riverfront is available. Despite its catchy name, nudity is not allowed. The falls is located two miles past Dougal Falls on the unpaved 1200 logging road. Pick up a parking pass at the Washougal River Mercantile or www.nakedfalls.com.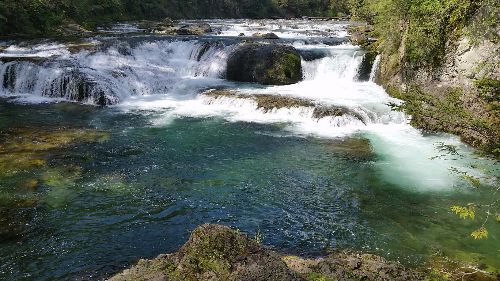 PARKER'S LANDING HISTORICAL PARK
Adjacent to Marina Park, this location is popular for outdoor reunions and weddings under the flower-covered rose arbor. In 1854, David. C. Parker had eight blocks of his newly claimed property surveyed for the townsite of Parkersville, near a landing he built for river travel. Parkersville was the first American town north of the Lower Columbia River.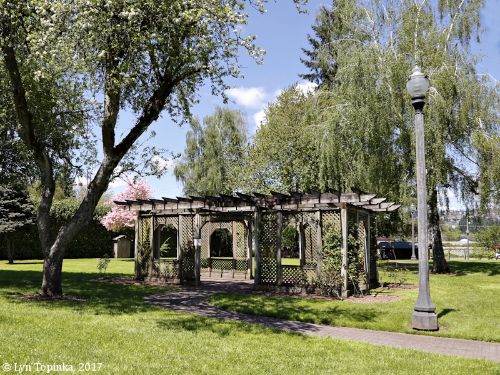 SANDY SWIMMING HOLE
Do you need a break from the hot summer sun? Locals have cooled themselves off in "The Sandy" for decades, in fact, remnants of Sandy's early outbuildings can still be found in the gravel. Float, lounge, or catch a cray fish in water so clear you can see your feet. No lifeguards are present and leashed dogs are allowed.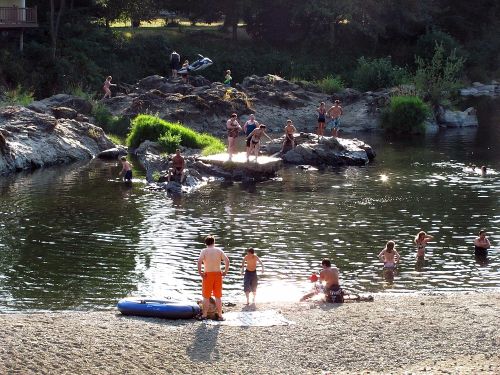 STEIGERWALD LAKE NATIONAL WILDLIFE REFUGE
Connect with nature through hiking and wildlife observation at this 1,049-acre refuge. A 2.75-mile art trail offers stunning views of wetlands, grasslands, and oak forested uplands, as well as the Cascade Foothills and Columbia River Gorge. The refuge is an excellent birding destination with 200 bird species plus 20 species of mammals, 15 species of reptiles and amphibians, and a wide variety of insects, fish, and plants.
The fee-free refuge is located just east of downtown Washougal on Highway 14 and is open during daylight hours. The eastern segment of the trail is closed from October 1 to May 1 to reduce disturbance to wintering waterfowl.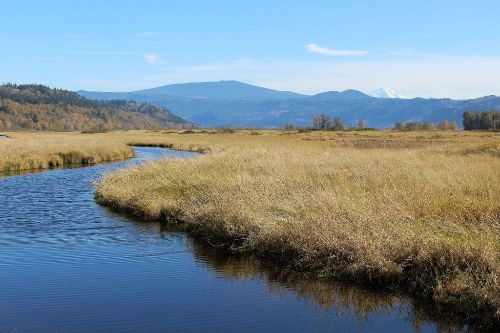 WASHOUGAL MX PARK
Breathtaking beauty and an awe-inspiring track design attract thousands of fans from around the world to America's Most Scenic Raceway. The old-school motocross facility offers exciting elevation changes amid a forest of fir trees and is one of only three natural terrain raceways used in the national Lucas Oil Pro Motocross Championship Series.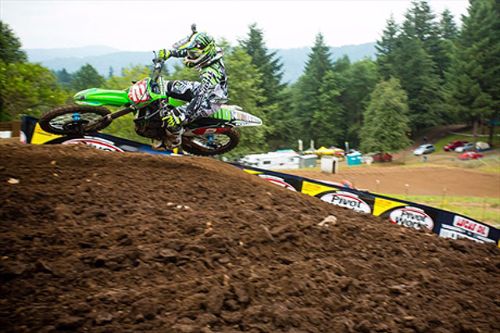 WASHOUGAL WATERFRONT PARK AND TRAIL
Get as close as you can to the Washougal River without going in at this beautiful riverfront park. This new park offers a picnic shelter, solar powered restrooms, a viewpoint of Mt. Hood, a kayak launch, access to fishing, and an almost mile-long, 12-foot wide cement trail. The park features interpretive signage and stainless-steel salmon created by a local artist are inlaid in the trail. The Port's 4th of July celebration and fireworks show is held here annually.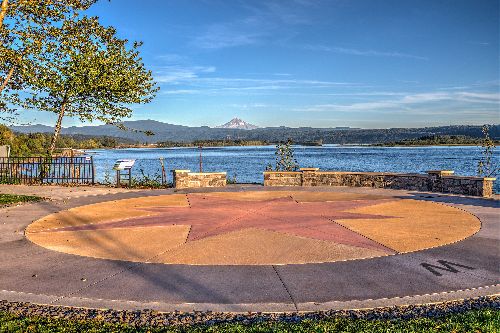 When visiting, please remember to obey posted rules, speed limit signs, and pick up your garbage to preserve the beauty of these outdoor spots.