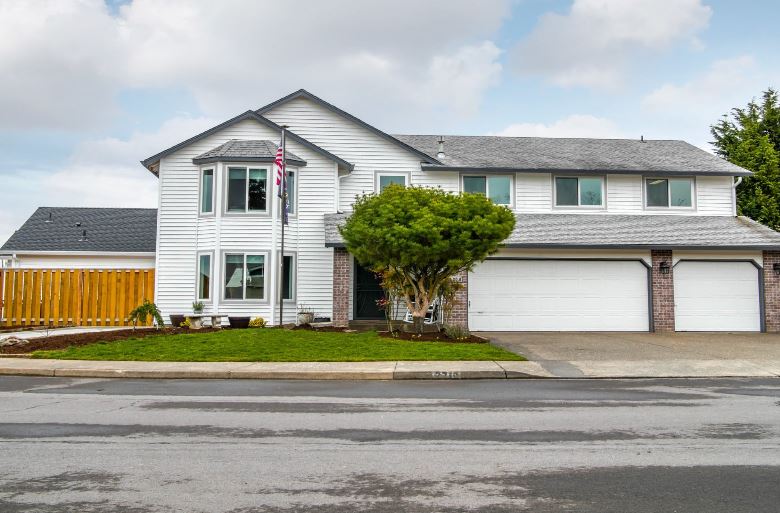 Active listing: 3515 NW 24th Circle, Camas, WA 98607
Spring has sprung and we are seeing a lot more activity in the real estate market! Today, we are sharing why this season can be a great time to buy a home.
INTEREST RATES ARE EXPECTED TO RISE
Interest rates are still historically low, but they're expected to rise. Today's rate is 4.36 percent compared to 5 percent in November. Rates ran between 4.17 and 4.59 percent during the last three months. A small change in the interest rate can make a big impact on how much you owe. For example, a 300,000-home purchased with a $60,000 down payment at an interest rate of 4% versus 5%, will save you $50,000 on the life of the loan.
THERE ARE MORE AVAILABLE HOMES ON THE MARKET
Spring typically has the highest inventory. Although we are in a "seller's market," there are more available homes than last year with 2.4 months of inventory currently on the market. This is the highest inventory we've seen since 2014! March 2017 and 2018 had 1.6 months of inventory on the market. When homes stay on the market longer, you're more likely to secure a home you love.
HOME PRICES ARE EXPECTED TO RISE
The median sales price for a home in Clark County rose 12.5 percent from 2018 to 2019, and prices will continue to rise. Local rental rates have gone up and it's important to remember than buying a home will allow you to build equity versus putting money in your landlord's pocket. The goal is to get into the market - even if this is not your dream home build, you can build equity and move up in 5 to 7 years.
Are you thinking about buying? One of our local real estate experts would be honored to guide you through the process. We can introduce you to a loan officer who will get you pre-approved to buy a home, help you find a home that fits your needs, and make your offer stand out in today's competitive market.
Our office currently has 13 listings: https://www.columbiariverrealty.com/office-listings.
Contact our office today to learn more about how we can help or if you'd like to learn more about one of our available listings: 360-21-4690 or charline@columbiariverrealty.com.